Last updated on August 17th, 2023 at 01:58 pm
Make these easy-peasy eco-friendly changes at home and become a planet hero.
P.S-You will love number three
Do you want to be a planet hero? Great!
Protecting the planet has never been more important. Human consumption of the world's natural resources has tripled in the last forty years. This is having a severe impact on human health and quality of life. Making simple lifestyle changes can have a profound effect on preserving the environment and creating a better world for future generations. The good news is becoming more eco-friendly at home is the best place to start. This was the inspiration behind our award-winning eco-friendly home-ware brand. Yep, by choosing our organic, luxury bedding you can give yourself a planet-friendly high five! The good news is luxury homeware need not cost the earth. There are plenty of simple environmentally friendly switches you can make at home. From eco-duvets to bamboo bath towels and beyond! Here are some of the easy ways you can become the proud hero of an eco-friendly home.
1. Snuggle into sustainable bedding (after a heroic bath)
Did you know many fabrics used to make bedding sets can emit pollutants into the environment? The good news is choosing eco-friendly alternatives is easy. All of our organic bedding is made from 100% bamboo. Nature's wonder plant! Snuggling into sustainable bedding is a dreamy way to become more eco-friendly at home. Be a hero and tuck into natural softness with our organic bed sheets for the sleep of your dreams. Bamboo offers natural luxury which is kinder to the planet. Go on…enjoy a lay-in with our oh so fluffy eco-friendly cloud duvet.
Before you hunker down for the night why not unwind in an indulgent bath? Just make sure you wrap yourself in our heavenly soft, natural bath towels to dry off. Bamboo towels are a planet AND skin-friendly way to end bath time. Bamboo has super hypoallergenic qualities. Do you have sensitive skin? Meet your new best friend. The bathroom offers many ways to become more eco-friendly. From using less water to choosing our fluffy bamboo bath towels. These small changes can make a big difference to our environment. So go ahead, sink into those bubbles, and bath like a hero!
A panda, helping heroes get their rest is just what we do!
2. Eat more organic yummy plants
Did you know making simple switches to what you put on your plate can do wonders for the health of the planet, and your own? Replacing meat and dairy with organic fresh vegetables and plant-based alternatives can help reduce harmful greenhouse emissions. Organic farming practices not only make your food taste fresh and wonderful. They reduce pollution and save energy! Meat and dairy products use up large quantities of water, depleting the planet of this vital resource. By filling up on delicious, organic fruit and veg you are doing the environment and your body a whole lot of good. Time to get down to your local farmer's markets! Research suggests plant-based diets reduce many chronic conditions from diabetes to heart disease.
Doctor's orders…get creative with yummy plant-based recipes at home for a healthy hero glow!
3. Purify your rooms…naturally
Can you ever have enough house plants? No heroes, you can't. Bringing plants home is a natural way to enhance the well-being of the planet and your home. More than making rooms look fabulous, plants work hard converting carbon dioxide that we exhale into fresh oxygen and can remove toxins from the air we breathe. Take the Aloe vera plant, those luscious green leaves are not only for healing sunburn. They are also known for being natural air purifying superstars. Look after them with plenty of sunlight and water they will look after you right back. They remove formaldehyde from your air creating happier homes and a happier planet. We have all heard of the sleep-inducing facts of lavender, why not add a pot of calm to your bedroom and let nature work its wonder. Slip-on one of our eco-friendly bamboo eye masks and nod of naturally.
As an ethical home-ware brand we think plants are planet heroes best friends!
4. Choose eco-friendly home brands that recycle
The more we recycle, the less we have to take from our beautiful earth. Choosing ethical homeware that can be reused is a simple way to protect the world's natural resources. How does Panda help? Not only does our natural bamboo bedding and home-ware arrive in recycled packaging, go that bit extra. We come and collect your products when you are ready to replace them (Circle of Life Initiative)! This means your luxurious pillows and mattress toppers can go on to be reused, another reason to shop in luxury guilt-free. Making conscious decisions about the brands you shop with is an easy way to make the planet smile.
Good work heroes!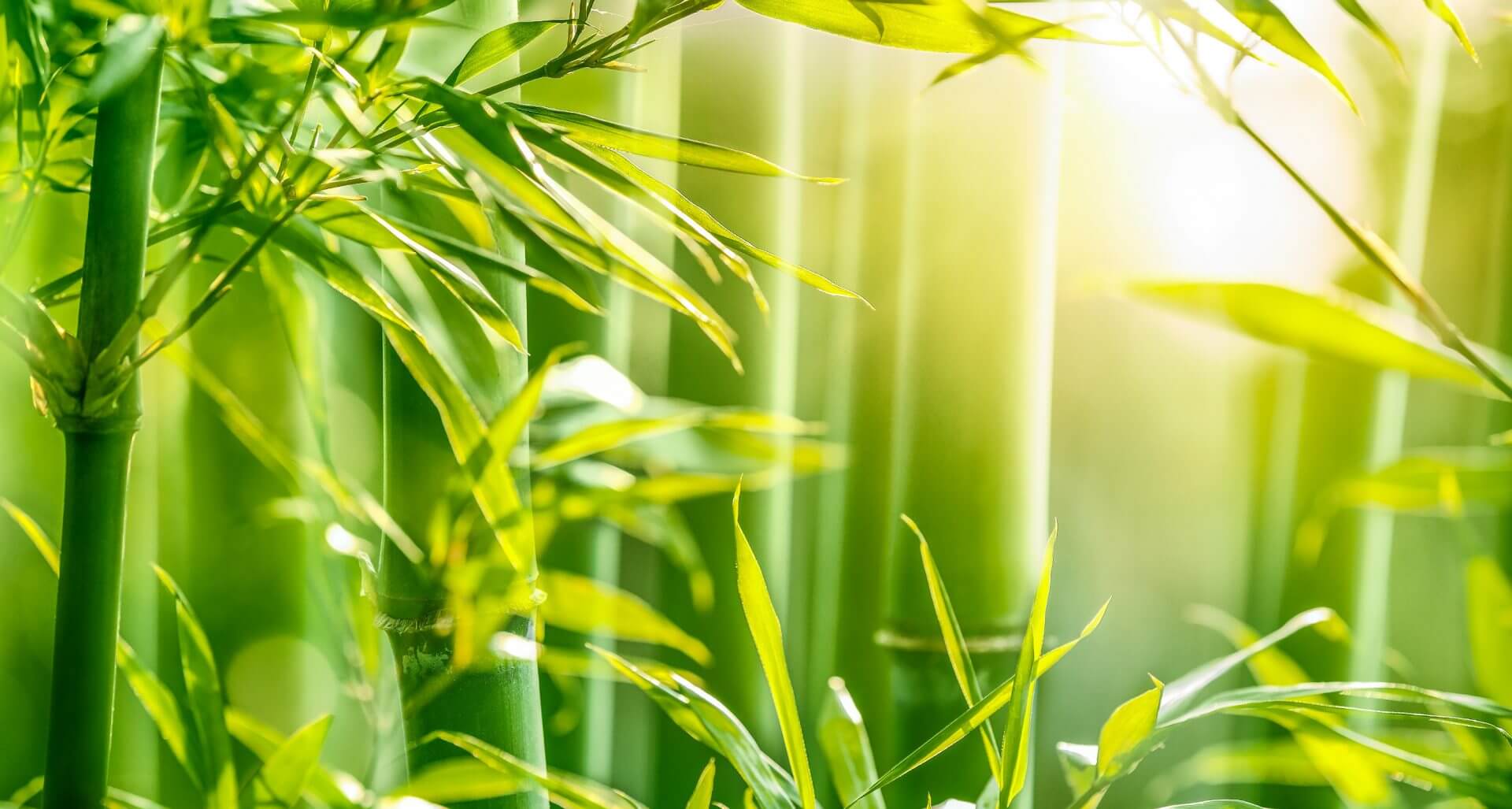 5. Why use bamboo? Learn more about nature's wonder plant

You might have guessed we think nature's wonder plant is pretty special. With good reason. This magical resource is one of the fastest-growing plants in the world, a natural gift that keeps on giving. Bamboo requires no chemicals to grow and very little water making it an eco-friendly superstar! What's more, is it is hypoallergenic making it perfect for sensitive skin while providing unparalleled comfort. We use this magical resource to make our award-winning luxury bedding and home essentials. From silky bamboo bed sheets to organic eye masks. Bamboo is fast becoming the go-to product for planet heroes.
Looking after our wonderful world is something we can all play a part in and Panda is leading the way! We couldn't do it without the heroes that help us. Making eco-friendly choices when it comes to our lifestyles need not be overwhelming. Put some of our tips to use at home, and make the planet smile.