Last updated on November 13th, 2023 at 12:00 pm
Back pain is a common issue that can significantly impact our daily lives and sleep quality, no matter what your age or activity levels. Choosing the right mattress topper can provide relief and support for this annoying state of affairs. So lie back and get comfortable as we discuss the importance of mattress toppers in addressing back pain and explore various factors to consider when selecting the best mattress topper for back pain. It's time to sleep easier!
Back pain can stem from various factors, including poor posture, muscle strain, spinal misalignment, or certain medical conditions, as well as injuries caused by physical activity or manual labour. Pain can disrupt your sleep, making it hard to drift off or stay snoozing. This means the quality of your sleep is lower, so you're less likely to heal. It's a vicious circle! It is crucial to identify the root cause of your back pain and seek appropriate medical advice first and foremost. Back pain alleviation bedding, such as a mattress topper, can really help to alleviate back pain by providing additional support, proper spinal alignment, and pressure point relief, as well as extra comfort for you.
Choosing the right mattress topper
When selecting the best mattress topper for back pain relief, it is essential to consider your specific needs and preferences – where exactly is your pain, how bad is it, and is there anything that might make you feel worse that you need to stay away from? Factors such as desired firmness level (e.g., how much support it'll give you), material choices, and thickness play a significant role in picking your mattress topper. 
Additionally, ensure whichever one you choose is compatible with your existing mattress and fits well on your bed; size matters here, for sure. You should also look for a mattress topper that has adjustable straps, meaning it will fit absolutely perfectly on whatever mattress you have.
Top mattress topper materials for back pain
Several mattress topper materials can provide excellent support for back pain. Memory foam-based orthopaedic mattress toppers contour and cradle the body, relieving pressure points and promoting proper spinal alignment. This can be super beneficial for pain relief and additional comfort! Memory foam is a really common mattress topper material, meaning these are easy to come by.
Latex mattress toppers for spinal support offer medium to firm support, relieving pressure and providing excellent resilience. They are also cooling and hypoallergenic, which is something to look for when it comes to the top-rated mattress toppers for back pain.
Gel-infused foam is another material you can look at when choosing the perfect mattress topper for you. This helps to combat the natural heat retention of memory foam because it's super refreshing. Keeping cool can help with the stress of being in pain, so this is definitely something to consider.
You can also get feather mattress toppers; these are one of the softest options, helping you sink in and not move around in your sleep. They don't offer as much support in terms of pain relief, so this is something worth bearing in mind.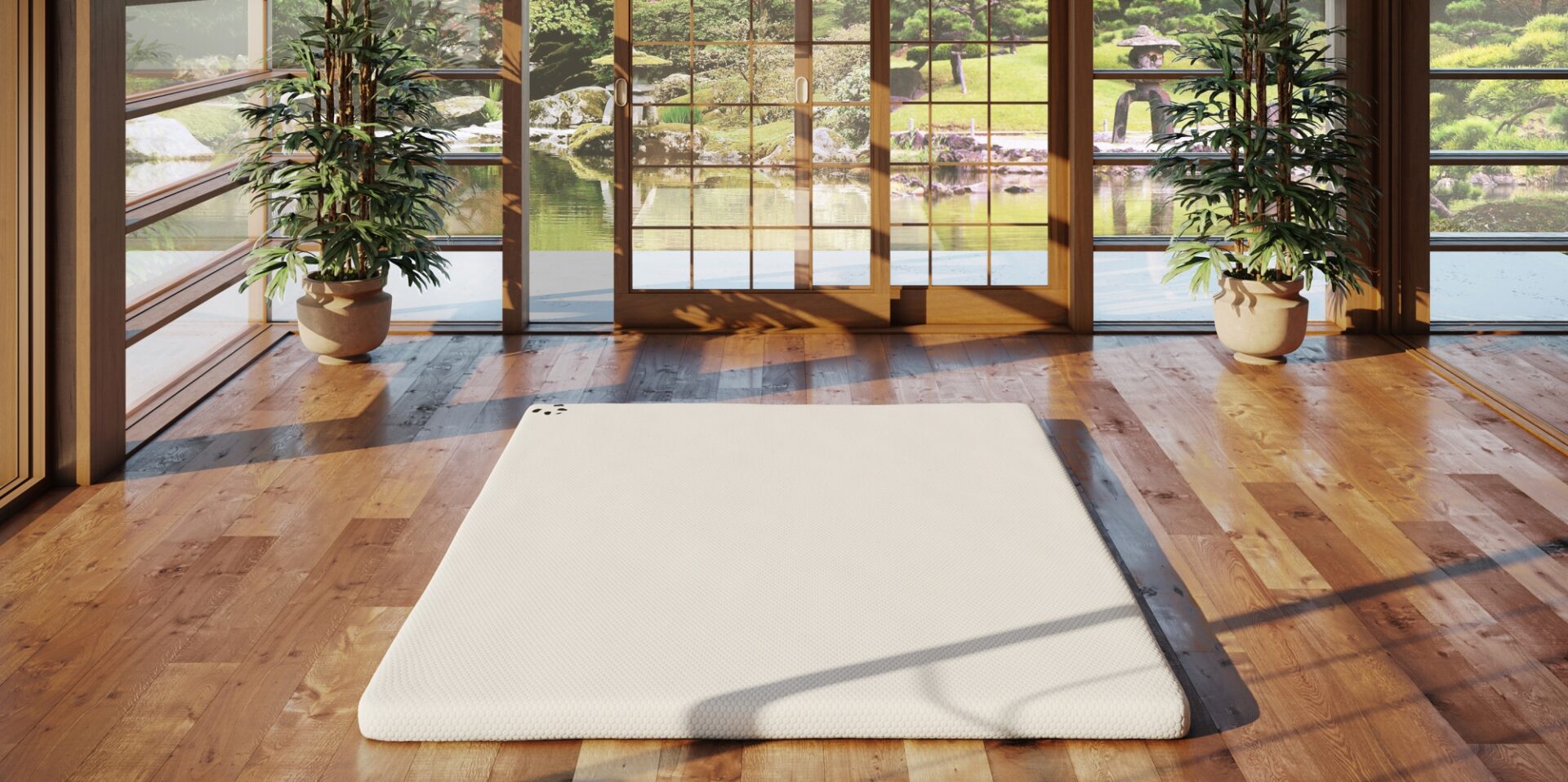 Cooling features for back pain relief
Heat retention can exacerbate back pain and lead to general discomfort during sleep, which again lowers your sleep quality and makes it harder to heal. Look for cooling mattress toppers for back pain, such as gel-infused memory foam or breathable mattress topper covers like bamboo and organic cotton. These materials help regulate temperature, keeping you cool and comfortable throughout the night. Comfort really is key when you're trying to sleep through any level of pain, and a cooling mattress topper can really help with that! There's nothing worse than being too hot to sleep, and paired with back pain, it really is a recipe for a night of staring at the ceiling…
Longevity and warranty considerations
Investing in a durable product is essential for long-term back pain relief. Consider the durability and warranty of the mattress topper before making a purchase – look for good reviews as well as high quality, long-lasting materials. The best toppers often come with extended warranties, ensuring their longevity and giving you peace of mind. Not only will a durable mattress topper help relieve current and future pain for years to come, but it is better for the environment to have something that lasts a long time. Less back pain relief bedding in landfill means a happier, healthier planet – so you can snuggle up on your mattress topper, guilt free.
Maintaining your mattress topper
Proper maintenance and care of your mattress topper are crucial for its performance and longevity. Follow care instructions provided by the manufacturer, such as regular spot cleaning or machine washing where possible. When cleaning, always be sure to opt for a gentle, eco-friendly detergent or cleaner. Protecting your topper with a removable, washable cover can extend its lifespan and keep it clean. This also adds to the comfort and aesthetic of your bed set-up, and if you can match the mattress topper cover to your colour scheme, it's a bonus.
What is the best mattress topper for back pain?
Choosing the best pain-relieving mattress pads involves considering factors such as your desired firmness, support, cooling features, and durability. Understanding your back pain, such as where exactly the pain comes from and how bad it is, is key to picking the perfect topper for you and improving your sleep quality. From breathable bamboo covers to supportive memory foam toppers for back pain, look for the best materials and read customer reviews to make sure you get the best bang for your buck and can enjoy a comfortable night's sleep every night. A mattress topper is a great addition to everyone's bed, especially if you're not in the market for a whole new mattress currently. It's time to sleep yourself comfortably and heal that pesky back pain.
Why should I use a mattress topper for back pain?
Last updated on November 13th, 2023 at 12:00 pm
A mattress topper can help to relieve back pain by providing pressure relief, support, and alignment. If your mattress is too firm or too soft, a mattress topper can help to make it more comfortable for your back.
Which type of mattress topper is best for back pain?
Last updated on November 13th, 2023 at 12:00 pm
The best type of mattress topper for back pain depends on your individual needs and preferences. However, memory foam is often recommended for back pain sufferers, as it provides good pressure relief and support.
How thick should a mattress topper be for back pain?
Last updated on November 13th, 2023 at 12:00 pm
The ideal thickness of a mattress topper for back pain is generally between 2 and 3 inches. However, you may want to choose a thicker topper if you are a heavier person or if you have severe back pain.
How long does a mattress topper last?
Last updated on November 13th, 2023 at 12:00 pm
A mattress topper can last for anywhere from 2 to 5 years, depending on the type of topper and how well you care for it.